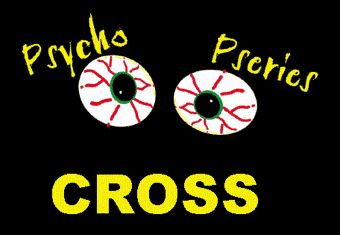 Psycho Cross at Camp Harlow - Oct 4, 18, Nov 22, 30 and Dec 14
| | | |
| --- | --- | --- |
| 10am | Beginners/Category C/Masters C 35+ | (45min) |
| 11am | Masters Category B 35+/Masters 50+/Juniors | (45min) |
| Noon | Category B/SS/Fixed | (60min) |
| 1pm | Kiddie Cross | |
| 1:30pm | Women Category A/B/Beginners/Masters 35+ | (45min) |
| 2:30pm | Category A/Masters A 35+ | (75min) |


Day of Race Registration $20
Make Checks Payable to: Co-Motion Classic Racing
6811 Aster Street, Springfield, OR 97478
(541) 747-3336 comotionclassic@comcast.net

Series Prizes 3 Deep Gift Certificates for all Categories

We're also running a food and fund drive for FOOD for Lane County during Psycho Cross #3 and #4 (See this flyer for details!).

We will use your regular OBRA road numbers, please bring them!
OBRA Rules for Cyclocross Apply - OBRA License Required
You Must Wear a Helmet When on a Bike

Camp Harlow 3850 County Farm Road, Eugene OR: Take Exit 195 B Florence-Airport, Junction City from I-5, Go West to the Coburg Rd Exit. Go North on Coburg Rd 1 mile. Go left (quarter mile) on County Farm Rd until you see the Camp Harlow sign on the right.