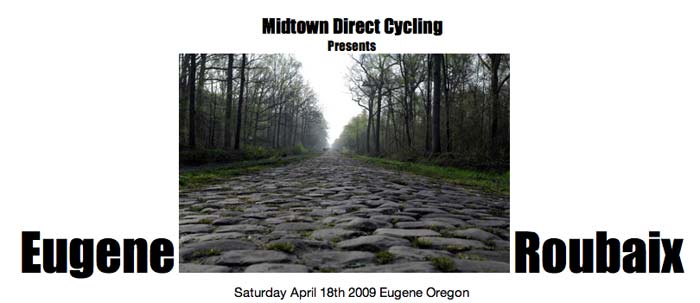 The Eugene Roubaix is brought to you by the Midtown Direct Cycling team. The now famous 13 mile course features varied terrain, and one straight stretch of gravel road to test your mettle. The Eugene Roubaix has approximately 117 meters of rolling hills, one 'berg' (Oak Hill Road), and a gravel section per lap. The Start/Finish is on Cantrell road approximately 200m after end of gravel section. This course is tough but fun and the perfect warm-up for the Table Rock Road Race. Stop by Eugene to open up the legs and continue on to Table Rock for a full weekend of fun. This is an official OBRA event; helmets and OBRA license are required.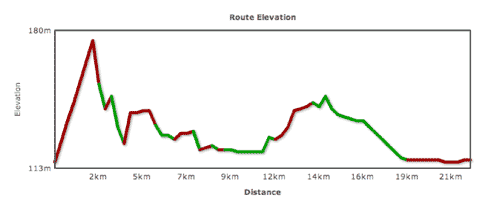 Course map available at bikely.com
The entire course is suitable for a standard road bike setup, but choose your tires wisely and leave the super lightweight tires and climbing wheels for another day. Support will be neutral, but wheels will not be provided. The majority of racers bring a spare set of wheels for the neutral wheel pit. You should bring wheels too and not assume someone else will.
Race Entry is $21 for registrations postmarked April 12th or earlier. An additional $5 fee for registrations postmarked after April 12th. Send checks payable to "David Kuhns' Events" at 721 Centennial Blvd, Springfield, OR 97477. Day of registration and sign-in opens at 8:30 am, closes 20 min. prior to each start. Annual and one-day OBRA licenses will be available, but you are encouraged to purchase a license from OBRA in advance. Early registrants who fail to sign in will not start and forfeit their entry fee.
Scoring, Start Times and Distances
Start Time
Field/Category
Distance
Laps
10:00
Men 1, 2,
65
5
10:05
Men Masters 40+
52
4
10:10
Women 1, 2, 3*
39
3
14:00
Men Cat 3
52
4
14:05
Men 4, 5
39
3
14:10
Woman Masters 40+
26
2
14:10
Woman 4
26
2
Note: all distances are approximated within 5% of actual distance.
*Women 3 will be scored separately, but prizes will be awarded to field placers.
Prizes: Merchandize prizes will be provided to... (1) The first, second and third place finishers riders in each field, (2) Any rider turned away due to a full field will be entered to win a consolation prize. (3) The from each field who do not finish will be entered to win the same great prize as the podium finishers.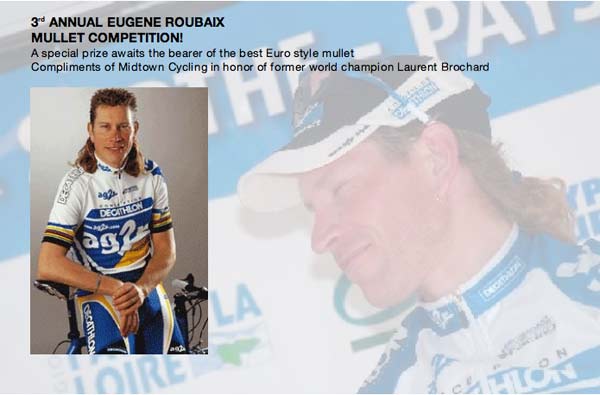 More info: email EugeneRoubaix@midtowncycling.com
Directions: From I-5 take exit 195B
Beltline West until it ends.
Go right on W 11th / Hwy 126.
Turn left on K.R. Nielson Rd
(1st left after W 11th & Greenhill Rd. stop light)
Drive to end of K.R. Nielson (turns to dirt road). Park here.
Registration here as well. Start is short ride away.
Portable Restrooms provided by: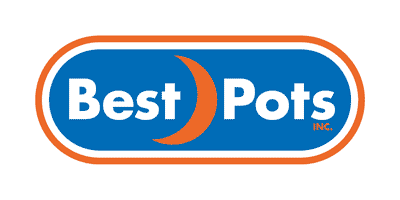 *Your participation in the Eugene Roubaix is voluntary and race organizers are not responsible for personal injury, loss or damage of equipment or theft directly or indirectly related to your voluntary participation in this event.