Salem Fairview Circuit Race
Sunday | June 28, 2009 | Part of the Norm Babcock Women Cat 4 Series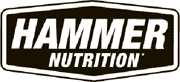 Time
Category
Distance
Notes
Prizes
8:00 am
Junior Men/Women
25 min. + 1 lap
(scored separately for 10-13 & 14-18)
Ribbons - Top 3
8:45 am
Tandem
35 min. + 1 lap
Merchandise - Top 3
9:30 am
Men Cat 4/5
35 min. + 1 lap
Cash - Top 5
10:15 am
Men Masters 40+
50 min. + 1 lap
Each scored separately, but same prize list
Merchandise - Top 3
11:15 am
Kids
Kiddie Kilo
Ages 5-11
Ribbons for all
11:30 am
Pro 1/2
75 min. + 1 lap
Cash - Top 10
1:00 pm
Women 1/2/3
45 min. + 1 lap
3s scored separately, but same prize list
Cash - Top 5
1:55 pm
Women 4
35 min. + 1 lap
Merchandise - Top 3
2:40 pm
Men Cat 3
50 min. + 1 lap
Merchandise - Top 3

We reserve the right to combine fields
Course Description:
A 1.9 mile loop featuring four corners, a wide, safe finishing straight, a false flat climb, and a fast and fun descent. A great circuit and the perfect race for the fast and strong rider!
Registration:
$21 pre-registration (online by June 25 or post-marked by June 15). $25 day of event ($5 juniors / $27 Tandem). Day of race licenses available for $5. Registration opens 7:15 am and closes 15 minutes before your event.
To pre-register visit
https://www.signmeup.com/64997
or send standard release form/waiver (
www.obra.org/forms
) and check for $21 payable to Capitol Velo Racing Club | PO Box 2163 | Salem, Oregon 97308.
Directions:
From I-5, Exit #252 Kuebler Blvd and Go East, Turn Left at 36th Avenue SE, Proceed 1/4 mile to Fairview Industrial Drive and you will be directed to Parking and Registration
Questions?
Call Jesse Finch Gnehm at 319-400-4567 or email
info@capitolvelo.com
OBRA Membership and Helmets Required. Memberships available $5 one day, $20 annual.