Saturday Feb 21st 2009
375 Church Street, Sublimity, Oregon
The Sublime Sublimity is brought to you by the Midtown Direct Cycling* team. It is located in Sublimity Oregon, a short drive just east of Salem.
Course Description
The course has been modified and DOES NOT include any gravel sections. The revised, completely 100% paved course is a rolling 12.5-mile circuit with 700 ft of climbing each lap, and an uphill finish. Each lap is full of plenty steep, short climbs with one short climb up Basil Hill on each lap. The finish line is an additional 1-mile to the uphill finish on the final lap.
Registration and Parking
Sign-in and day-of registration will be located at St. Boniface, 375 Church St. There is limited parking at St. Boniface Church as well as on-street parking nearby.
Entry Fees:
Seniors $21, Juniors $11, and additional races $11; Juniors will race in their senior category. There will be a $5 fee for registrations submitted after February 12th. Before February 12th mail entry to "David Kuhns Events", 721 Centennial Blvd, Springfield, OR 97477.
This is an Oregon Bicycle Racing Association Members (OBRA) event. All racers must be OBRA members or purchase a one-day license. Annual ($20) or day ($5) OBRA licenses available at the race registration. All riders are required to wear two numbers, no exceptions.
Collegiate Fundraiser:
To thank you for your participation. $1 dollar of your entry fee will be donated to the collegiate cycling clubs who provided volunteer support. Additional donations are more than welcome; even an extra dollar helps. Please indicate donation amount with payment.
Registration and sign-in...
...will be located at St. Boniface Church 375 Church St. in Sublimity. ...begins at 8am and closes 30 minutes prior to the start of each race. Early registrants who fail to sign in will not start and forfeit their entry fees.
Start Time
Field/Category
Distance
Laps
10:00
Men Pro, 1, 2
63
5
10:05
Men Masters 40+
50
4
10:10
Men Men Cat 3
50
4
14:00
Women Cat 1,2,3
50
4
14:05
Men Cat 4, 5
38
3
14:10
Woman 4, Masters 40+
38
3
Note: all distances are approximated within 5% of actual distance.
Prizes:
The first, second and third place riders in each field will be awarded merchandise $20, $15, and $10, respectively.
Directions:
Use Google Maps

Course map and profile can be found at www.mapmyride.com/route/us/or/sublimity/339437516999
For more information contact David Kuhns at phorapples@msn.com or 503 910 4208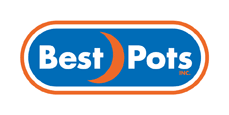 *Your participation in the Sublime Sublimity is voluntary and Race organizers are not responsible for personal injury, loss or damage of equipment or theft directly or indirectly related to your voluntary participation in this event.