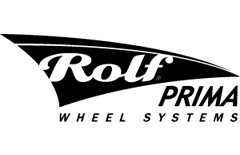 Presents the
Main Street Criterium
Cottage Grove, Oregon
3 September, 2011

Racing for EVERYONE, from novices to pros. $450 in Prizes & Primes!*
1K, fast course in downtown Cottage Grove
| Race | Start Time | Duration | Primes* | Podium Prizes* |
| --- | --- | --- | --- | --- |
| True Amateur (Novice & Cat 5) ** | 5:20 pm | 20 min | | Finisher prizes |
| Kiddie Kilo - 8 and under (free) | 5:45 pm | 1 lap | | Finisher prizes |
| Cat 4/5 | 6:00 pm | 40 min + 1 lap | 1 x Oakshire case | Top five – total $100*** |
| All Women–Scored separately (Cat 1/2/3; Cat 4) | 6:45 pm | 40 min + 1 lap | 1 x Oakshire case | Top five – total $100*** |
| Cat 1/2/3 | 7:30 pm | 55 min + 1 lap | 1 x Oakshire case | Top five – total $100*** |

*Based on total race registration of 75 or more paid participants.
**Criterium Clinic by Hutch's Racing Team at 5:00 pm for Novices.
***Gift certificates and products

Location:
Historic downtown Cottage Grove, 20 minutes south of Eugene on I-5. Food, brew and snacks available from multiple downtown Cottage Grove businesses.

Preregistration:
Register on line at OBRA.org ($20 plus online registration service fee). See event listing on the 2011 OBRA race schedule. Or, send a check for $20 made out to dark30 sports along with a signed ORBA liability release form to: dark30 sports • 150 Shelton McMurphey Blvd, Suite 101 • Eugene, OR 97401 (dark30 sports must receive check by 9/1.)

Day of race entries:
$25 plus one-day OBRA license cost if required. Day of race registration opens 4:45 pm and closes 15 minutes before your event; NO EXCEPTIONS. This is an OBRA event; OBRA license and helmets are required. OBRA rules apply.

Course Description:
Flat, 1 kilometer course with ten (10) left and right-hand turns and a 100+ meter finishing straight. The streets vary in width and are fast with plenty of excellent spectator spots on sidewalks and corners. (Course Map)

Staging and Parking:
Staging area and bathrooms located at the Cottage Grove Community Center Parking lot located at 7th and Gibbs in downtown Cottage Grove. Ample street parking will also be available on the public streets surrounding the course.

Directions from the North:
(Portland/Salem/Eugene) Take I-5 South to Exit 174. Make a right turn (heading West) at the bottom of the ramp onto E. Cottage Grove Connector to Hwy 99. Merge onto Hwy 99 South. Turn right (West) onto Gibbs Avenue and continue to the Cottage Grove Community Center at 700 E. Gibbs Ave.

Directions from the South:
(Roseburg/Medford) Take I-5 North to Exit 170. From the freeway, merge onto Hwy 99 North and continue on Hwy 99N for 5 miles. After passing the Main Street intersection/stop light, turn left (West) onto Gibbs Avenue and continue to the Cottage Grove Community Center at 700 E. Gibbs Avenue.