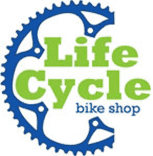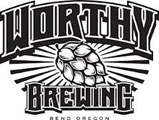 Eugene Roubaix.
This storied 14-mile undulating loop winds through the beautiful Eugene farm country with one straight stretch of gravel. The course is relatively flat with approximately 200 meters of climbing and one 'berg' (Oak Hill Road). The 1.5 mile gravel section on each lap is the true hallmark of this event.
Map available online here.
Race Schedule.


10:00am - 4 Men (~41mi, 3 laps)
10:05am - 5 Men (~28mi, 2 laps)
10:10am 4, 5 Men Masters 40+, 60+ (~41mi, 3 laps) scored separately
10:15am - 4, 5 Women and Women Masters 40+ (~28, 2 laps) scored separately
2:00pm - 1, 2* Men (~68mi, 5 laps)
2:05pm - 3 Men (~55mi, 4 laps)
2:10pm - 1, 2, 3 Men Masters 40+ (~55mi, 4 laps)
2:15pm - 1, 2 **, 3 Women (~55mi, 4 laps)
Cat. 3 women scored separately
*Part of the Oregon Cup series
** Part of the Oregon Women's Prestige Series (SR Women Only)



FREE Women's Beginner's Clinic.


Let's Race Bikes will be holding a free women's beginner's clinic prior to the first race of the day, in addition to a brief Q&A session post-race to all ladies who are interested. If you're new to the sport and happen to be a female, this opportunity is not to be missed.

Race for free? Volunteer.
Email for volunteer information or questions
Contact Blake Elliott, (541) 337-5239, blakee[at]uoregon[dot edu]



All other questions/inquires.

Dillon Caldwell (541) 771-0177, caldwell[at]uoregon[dot edu]

Registration & Fees.


Early Registration (Online) - $25.
Registration from April 15th through April 26th (Online) - $30
Day-of registration (closes 1hr prior to your start)- $35.
Register online HERE



Prizes.


$250 (total payout) to top 3 Men 1, 2
$250 (total payout) to top 3 Women 1, 2, 3
$750 in merchandise to top 3 in all other categories



OBRA Membership Required.


Available on-site or online



Directions.


From I-5 exit to and follow Beltline West until it ends. Go right on W 11th/126. Turn left on Central Rd.



Parking.


Parking will be available at Willamette Leadership Academy, 87230 Central Road, Eugene, OR.