Promoters Conference
Saturday, February 16, 2013
1:00 pm - 6:00 pm
Upper Echelon Fitness
1420 NW 17th Ave. Suite 388 br> Portland, OR 97209 br> br>
We are really excited to tell you about our Promoter's Conference- EVERYONE is invited!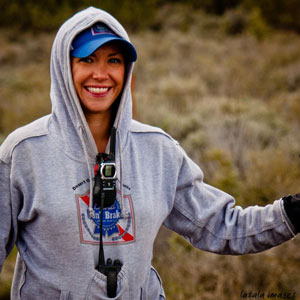 Photo by Matthew Lasala,
Lasala Images
Are you interested in putting on a bike race or want to make your bike race better? Find out how from industry professionals. The promoters conference is on February 16th from 1-6 PM at Upper Echelon Fitness - 1420 NW 17th in Portland. OBRA members and promoters- free. Non-OBRA members- $50. Register online. http://obra.org/events/21522/register
Order of events:
1:00 PM – Welcome

1:05 PM – Paperwork- The mechanics of putting on a bike race

1:30 PM – Marketing- how to sell your bike race to reach a wider audience. Presented by Karey Miles and Russell Cree.

2:30 PM – Officials- How to work with officials to to make your event go smoothly. Presented by Scott Jones and Jordan Staples.

3:30 PM – Success- Roundtable discussion with panelists Brad Ross, David Saltzberg, Steven Beardsley and Mike Ripley- how to run a successful bike race.

4:30 PM – Junior racing- Discussion with John Wilson (OBRA Junior Cross Series/High School Cross Series) and Lisa Miller (Washington Student League- Junior HS MTB)

5:30 PM – Calendar

6:00 PM – Mixer
To find local hotels visit: http://www.travelportland.com/deals
Staying the weekend? Here's what you can do: http://www.travelportland.com/things-to-see-and-do
Selected Presenter Bios
Steven Beardsley is a professional Electronic Discovery Project Manager at Portland's largest Law Firm and a cycling coach at Portland based Wenzel Coaching. Steven has been racing competitively since 2004 and quickly rose to one of the regions best criterium and track racers. Steven started promoting races in 2008 and now promotes some of Portland's premiere criteriums and is a crew member of the Cyclocross Crusade series, the world's largest cyclocross event.
Russell Cree is a Physical Therapist and cycling coach at Upper Echelon, a sports medicine and training facility for endurance athletes in Portland, OR. He has been involved in competitive cycling since 1994 and first promoted a race in 1996. Russell has since been involved in promoting road, criterium, cyclocross, and mt bike events ranging from clinics, collegiate, to state and national championship events.
Karey Miles is first and foremost an advocate for women's cycling and racing. Her bike racing career began with the University of Oregon Cycling Team as a racer. This led to acting as the collegiate race promotor and acting director of the UO women's squad. During the next few years, she directed the Therapeutic Associates Women's Team and most recently (2012-current) founded and directed the West Coast Women's Cycling Team. Karey is also on the board for a women's bike racing initiative, "Let's Race Bikes" that took roots late in 2012. LRB focuses on "marketing" bike racing to ALL women and making bike racing available to as many women as possible. Karey has a professional background of five years of brand/event promotion and marketing experience in the outdoor industry.
Mike Ripley is the owner of Mudslinger Events, the OBRA Mountain Bike Representative and Chair of "Team Dirt a Chapter of IMBA". A native Oregon, he focuses on Mountain Bike race promotion along with road, trial running and even a cross race for good measure. Mike enjoys racing and working with the public and bringing more kids into healthy lifestyles that cycling and outdoor activity can provide
Charlie Warner is the Director of Omnium Events and the Assistant Athletic Director at Clark College. Charlie has been racing triathlons, road races, criteriums and the track since 1994. Charlie has worked in professional event management since 2001, when he joined the Pro Cycling Tour, which promoted Philly Week. In 2007, Charlie began promoting races in Portland which include Alpenrose Velodrome Challenge, Alpenrose Thursday Night Series, Vancouver Criterium, Battle at Barlow and the Franz Bakery Criterium. In addition to cycling events, Charlie is a Certified USA Triathlon Race Director and is currently the race director for the Portland Triathlon. Charlie has also served as the event director for the NWAACC Men's and Women's Basketball Championships.